Hair Colour
From full head colour and highlights to balyage and eclipting, our stylists use the latest techniques to make your hair colour pop. We use the Aveda Full Spectrum colour system that is naturally derived, provides amazing shine and essentially damage free.
AVEDA Full Spectrum
Want vibrant, fade-resistant colour that's essentially damage-free? Aveda full spectrum™ hair colour has got you covered. From permanent hair colour services to glossing services, its hair colour customised just for you for personalised results every time – and it's up to 96% naturally derived.
Aveda Full Spectrum Permanent Protective Hair Colour
Aveda's permanent hair colour offers endless shade choices from outrageous shades to purely natural looks and amazing grey coverage results. Our fade-resistant formulas are up to 96% naturally derived for essentially damage-free results with our signature blend of organic botanical oils – sunflower, castor and jojoba.
NEW Aveda Full Spectrum Demi+ Colour Treatment Hair Colour
A new colour system from Aveda, Full Spectrum Demi+ provides ultimate customisation of tonality, intensity and coverage that is the ideal option for those who want customised hair colour without commitment, this 93% naturally derived demi-permanent colour results last up to 8 weeks and ingredients including Kukui, sunflower, castor and jojoba help to improve hair condition, including damaged hair, with its conditioning properties and provides incredible shine.
Aveda Full Spectrum Deep Hair Colour
Designed for naturally dark hair, full spectrum deep hair colour provides the ideal balance of lift and tone for a naturally cool result. The up to 93% naturally derived* formula infuses the hair with incredible, healthy looking shine with our signature blend of botanical oils – sunflower, castor and jojoba.
Aveda Enlightener Blonding
If you desire ultimate life, our enlightener blonding service will take you there. Our enlightener products are formulated with a signature blend of protective plant oils – sunflower, castor and jojoba to help create a protective formula for healthy looking hair that's full of shine. You'll love the pure-fume aroma of rose, lemon, peppermint and other pure flower and plant essences.
Love Your Colour? Protect Your Colour
Ensure you protect your colour and keep it vibrant with the Aveda Color Conserve System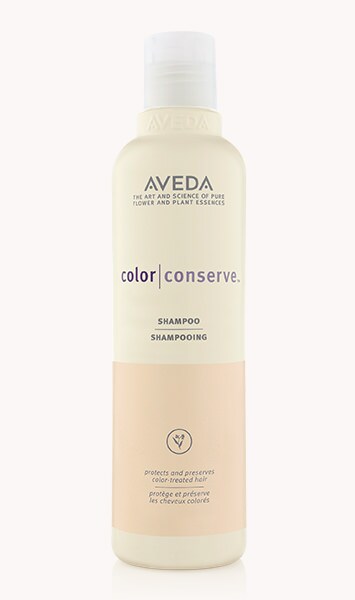 Color Conserve Shampoo
Gentle cleansers prevent colour from fading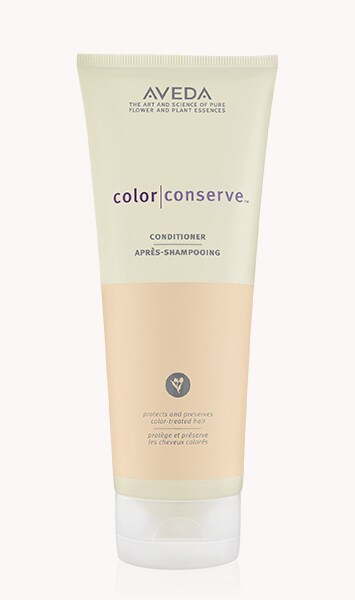 Color Conserve Conditioner
Seals cuticle to help lock in colour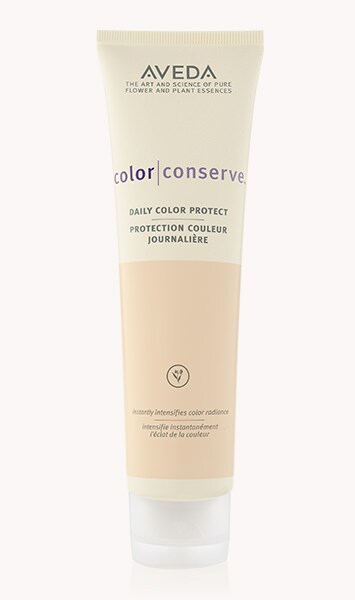 Color Conserve Daily Color Protect
Helps seal in colour and intensify radiance. UVA/UVB filters help prevent sun damage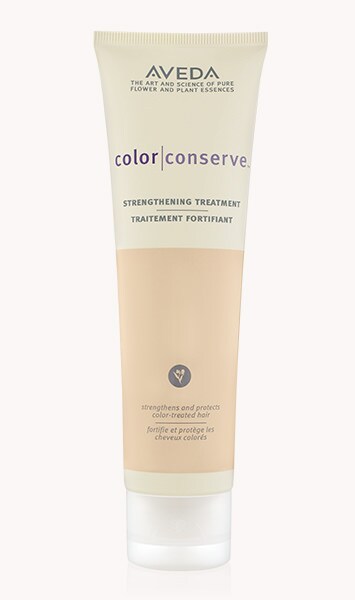 Color Conserve Strengthening Treatment
Strengthens hair and helps seal in colour.
Colour Services
Prices do not include a blowdry or cut & blowdry. Prices are an indication and will be agreed on consultation.
Tint Regrowth
£30.00
Application of hair colour applied to root area to match previously coloured hair
Full Head Colour
£45.00
A full head application of hair colour
Full Head Highlights
£50.00
A full head of highlights or lowlights
Full Head Highlights + Root Colour
£65.00
A full head of highlights or lowlights with a base colour in between
Half Head Highlights
£40.00
A half head of highlights or lowlights
Half Head Highlights + Root Colour
£55.00
A half head of highlights or lowlights with a base colour in between
Balyage, Ombre & Creative Colour
From £50 - Consultation Required
Gloss/Toner
£10.00
A quick service that adds shine and/or tone to your hair colour.
Colour Change or Correction
Consultation Required
Mens Colour
£20.00
Grey coverage, highlights or full head colour